---
Experienced * Aggressive * Results!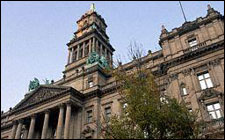 The difference at Elassal & Associates is sincere personal attention to your case. Most Lawyers and mega-firms spend their time and resources on advertising to refer your case to unknown Attorneys for an easy referral fee. We are passionate about the law and enjoy getting results for our clients; we diligently spend our time researching and fighting for you! Whether your case is a civil, business, criminal, or auto accident personal injury matter, Lawrence Elassal will work directly with you from the beginning of your case until the end.
Most Attorneys believe that owning a suit and showing up to Court is enough. We are experienced Attorneys that spend the time to gather every detail about your situation, investigate every aspect of your case, from on-site scene visits to dissecting every single sentence in a police report or contract to obtain real results and dismissals! Earning a law degree does not make one a good Attorney – having someone knowledgeable, aggressive and compassionate about the fight is what gives us the edge and brings you RESULTS.
We understand that most legal issues can be challenging and have a life-long effect; we will vigorously and zealously handle your case. Contact us today and speak directly with an experienced Attorney who will assess your case and give you straightforward answers. Consultations are always FREE and available over the phone or by appointment. 313-LAW-HELP
Law Offices of Lawrence Elassal & Associates 1000 N. Telegraph Road Dearborn, Michigan 48128 Phone: (313) 529-4357
BRAND NEW OFFICE NOW OPEN TO BETTER SERVE YOU!!
The Elassal & Associates Team is pleased to announce the opening of our brand new Dearborn office conveniently located on Telegraph Road near Ford Road.