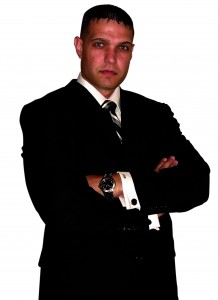 Attorney Lawrence Elassal gets you RESULTS!
Immediately after graduating from Michigan State University College of Law, Lawrence was hired as an Associate Attorney with Cardelli, Lanfear & Buikema, P.C., in Royal Oak, Michigan. Lawrence handled challenging civil litigation cases that required extensive research, investigation of claims, and substantial drafting and defending of legal motions and briefs.
Working along side veteran Attorneys and being assigned to the firm's top litigation team has given Lawrence extensive and specialized experience in defending and pursuing civil litigation matters.
Most Attorneys never receive true training and simply learn on Clients' cases. Lawrence Elassal has drafted several successful motions and supporting briefs to win numerous high dollar amount cases for the firm.
Lawrence Elassal was subsequently hired by the United States Department of Defense as a Federal Attorney Advisor. Lawrence handled complex and challenging litigation matters. This specialized and prestigious opportunity, gave Lawrence unique training and expertise in handling all legal matters.
Whether you have a business lease, lawsuit, or insurance dispute – allow the expertise of Lawrence Elassal to review your case and put the winning advantage on your side.
This specialized training also gives you the advantage in criminal cases. Lawrence Elassal has been extremely successful in dismissing hundreds of criminal charges wrongfully brought against Clients. Any Attorney can show up to Court and get a deal – Lawrence Elassal examines every single sentence and word in a police report to begin the unique process of defending your criminal case. Elassal & Associates strategically drafts motions in almost every criminal case and DUI case to give you every advantage and possibility of reducing or dismissing your charges. Extensive investigation into your situation, conducting proper Discovery to obtain any and all police information against you, and drafting the specialized motions before getting to Court is what makes the difference. This comes from truly knowing and understanding the intricacies of the law and Court procedures to present the right motions and put the Prosecution in a weak position and allowing your charges to be substantially reduced or DISMISSED!
Put an Experienced, Aggressive Fighter on your side! Contact 313-LAW-HELP today to WIN YOUR CASE!